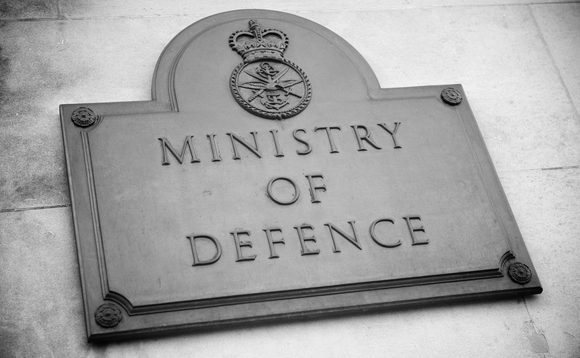 £550 Million Missile Contract Signed.
Yesterday defence Defence Minister Jeremy Quin announced a £550 million contract was awarded for new surge-attack missile
The contract award promises 'hundreds of UK jobs' as well as 'unrivalled lethality' for the UK's lightening jets.
"The development of this next-generation missile will allow us to protect our personnel and assets on the ground, from thousands of metres in the sky above." said Quinn.
"Our commitment to this system will secure hundreds of highly skilled jobs across the UK and showcase British technology and weapon expertise on the world stage."
The new seven-year contract is with MBDA, a 3.7Bn(Euro) multi-national group with more than 11.500 employees across France, Germany, Italy, Spain and the United Kingdom.
At the peak of the contract, MBDA propose 570 people will work on various aspects of the development across Bristol, Stevenage and Bolton. Another 200 jobs are expected to be sustained along the supply chain.
The contract forms part of the Complex Weapons portfolio with MBDA, which the Government report will create a £1.2 billion saving to UK defence.
The contract also allows the MOD and MBDA weapons export potential.
If you'd like to talk to us about our work in government procurement open data, please get in touch.
January 13, 2021
How Long Does It Take A Department To Publish A Contract Notice?
Public sector organisations have, according to guidance, thirty days to publish details of their contracts online. So, thirty days after a contract...
January 12, 2021
Controversial Food Box Contractors Face Scrutiny
There is increased scrutiny for the suppliers of food boxes provided to the chronically ill and those asked to shelter through the...
January 7, 2021
Time To Build More Open Products For Government
-Ian Makgill, Founder Spend Network Just before Christmas, DXC (formerly Hewlett Packard) was awarded a contract for £430,000 by the Business Services...
December 23, 2020
New Year, New Tool. Introducing Our New Classifier.
Our New Solution To Classification In 2020, we developed an advanced classifier. This tool adds multiple labels to procurement notices based on...
December 18, 2020
The buyers that spoiled Christmas 2020
Welcome to our annual run down of the buyers that are most likely to spread misery for suppliers at Christmas. Here are...
December 17, 2020
Why Blacklisting Is Harder Than You Think.
Sadly, we don't have to look far to find examples of suppliers being accused of illegality. The Grenfell enquiry heard evidence that...
December 17, 2020
Build Back Younger?
Joe Biden's exhortation to 'build back better', which has also been used by Boris Johnson, is broadly equivalent to the more arch...
December 17, 2020
UK Government Launches Plans To Transform Procurement.
The UK government yesterday launched a green paper, a series of proposed changes to procurement rules, purporting to put transparency and increased...
December 23, 2020
More Governments Improve Transparency.
It is always encouraging to see government procurement transparency improving around the world. Brazil and Cote d'Ivoire have both recently applied to...
December 14, 2020
Life in The Fast Lane
The NAO has just published a report criticising the Government for using a 'fast-lane', where suppliers that were known to MPs were...
December 14, 2020
Adding Value
We're analysts. We work with data, every day. We know what works and what doesn't work. We know about values that can't...
December 14, 2020
Visualise your data
Harness the power of procurement data to make informed decisions. Using our advanced analytics, we can create custom visualisations and dashboards for...
December 14, 2020
Clean and enrich your data
Cleanse all of the supplier records within your organisation, creating a single, consolidated record with rich information to help you make better...
December 17, 2020
Classify your data
We have built a state-of-the-art algorithm just to categorise procurement data. Work with us to categorise millions of records with stunning accuracy...
December 17, 2020
Analysis for the $13trn global market
If you need authoritative, evidence-based insight to apply to a broader strategic challenge, we're here to help. Unlike other consultants, we start...
Newsletter
Compelling research, insights and data directly into your inbox.