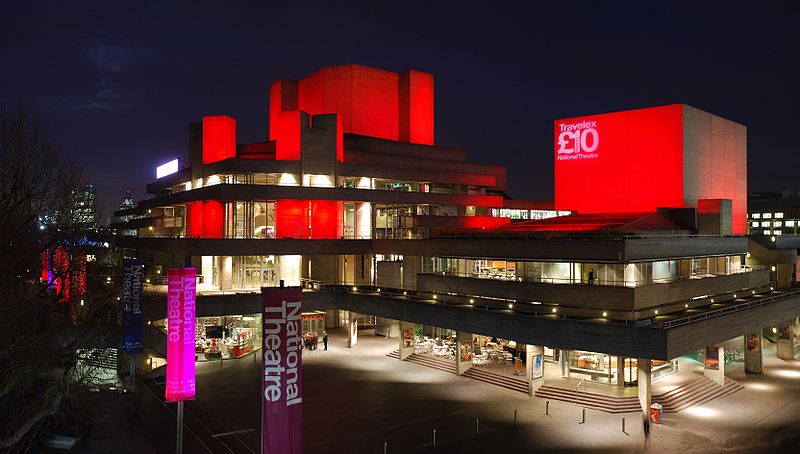 Public procurement data needs work.
Government data is much like infrastructure, valuable when it is cared for, troublesome when it is left unloved.
Government spends nearly £400bn a year with suppliers, but most of this data is only available to the buyers and their suppliers. This is fine for managing individual contracts, but it is no good if you want to manage public procurement as a whole. When Carillion collapsed, just 28 of their 405 public sector contracts had been published, it took weeks to identify all of these contracts, making the task of handling the fallout that much harder.
If we need this data to manage procurement, we certainly need it to reform it. Consider what could be achieved with good analysis; what if you could know that a given supplier routinely exceeded budgets by 10%? What if you could predict demand for services? What if you could spot fraud and collusion more easily? What if you could identify the best sub-contractors for a contract, or predict that a tender will get just one bid? All of this is already possible today, but only if we have good data.
What data do we have?
We gather data on tender notices (adverts detailing government requirements), contract notices (follow up notices detailing which supplier won) and spend data (the bank statements of Government), however, coverage of this data is patchy and only very small amounts of this data links together. That means we don't know who won a specific contract, or whether spending on a contract exceeds the budget for that contract.
We know, for instance, that UK tender data alone is published on over 160 different sites and that over 70% of public sector tenders in England never make it onto Contracts Finder. Once tenders are in Contracts Finder, the chance of finding out who won the contract is not much better than fifty-fifty. If a tender document never made it onto Contracts Finder, then the chance of knowing who won the contract are much less.
How good is it?
There's also a raft of quality problems with the data, just 4.5% of tenders are published with an estimated price or budget, and more than 86% of the contracts we've gathered don't feature an end date. So even when the data is available, you can't see whether the price has reduced, and we're denying suppliers the information they need to plan future bids.
Actually, let's take a step back, it is still too hard to know precisely who is involved in contracts. Publishers frequently use different names and acronyms for their organisation, so it isn't always clear who the buyer is and we still haven't come up with a comprehensive list of public bodies, so we can't link contracts and spending to budgets or even group activity into sectors, without lots of manual work. The same is true of suppliers, who are often given incorrect names, brand names or even project names.
This isn't a conspiracy to hide information, it's just poor data hygiene and a failure to recognise the value of good data. Although the cause of this is minor, the impact is significant: we don't gather all the data, when we do gather the data, it is incomplete and we can't always make sense of the data when we do get it.
Is the data used well?
There is also the question about whether the data is being used to its full potential. From what we can tell, the data is mostly being used to identify potential framework contracts and to aggregate spend. This work is a normal feature of strategic procurement, but far too little effort is going on monitoring the health of our markets or whether or not a contract delivered good outcomes.
Competition is a critical feature of value for money, and more bids has been proven to deliver cost savings, but more than one in five public (22%) tenders in the UK receives just one bid. Fewer bids means less competition and more cost, but trying to reduce single bid tenders isn't featured in any policies or procurement performance indicators.
The potential
With good data we could predict poor performance, bad tendering and new savings opportunities. We could monitor market efficiency and look for new suppliers to increase competition.
We could do more to understand the actual risks associated with contracting and use appropriate risk measures, rather than over-protective measures that stifle innovation or lackadaisical ones that underestimate the impact of failure.
With nearly £400bn at stake, small margins can have big impacts, the primary focus of procurement has been to squeeze costs, but too little effort as gone into monitoring the outcomes from contracts. Because we don't yet measure whether our contracts have been successful or not, we're not always sure that we're buying the right thing in the first place. This is where real savings can come from: using data to show what works and then buying to succeed.
Modern statistical analysis techniques have transformed finance, sport and agriculture; it is time for Government to look again at procurement, to gather better data and use it to deliver better services and better value for its citizens.
Spend Network are a data analysis firm specialising in public procurement, they maintain a global database of public procurement documents, including all published spending and contracts in the UK.
January 13, 2021
How Long Does It Take A Department To Publish A Contract Notice?
Public sector organisations have, according to guidance, thirty days to publish details of their contracts online. So, thirty days after a contract...
January 12, 2021
Controversial Food Box Contractors Face Scrutiny
There is increased scrutiny for the suppliers of food boxes provided to the chronically ill and those asked to shelter through the...
January 7, 2021
£550 Million Missile Contract Signed.
Yesterday defence Defence Minister Jeremy Quin announced a £550 million contract was awarded for new surge-attack missile The contract award promises 'hundreds...
January 7, 2021
Time To Build More Open Products For Government
-Ian Makgill, Founder Spend Network Just before Christmas, DXC (formerly Hewlett Packard) was awarded a contract for £430,000 by the Business Services...
December 23, 2020
New Year, New Tool. Introducing Our New Classifier.
Our New Solution To Classification In 2020, we developed an advanced classifier. This tool adds multiple labels to procurement notices based on...
December 18, 2020
The buyers that spoiled Christmas 2020
Welcome to our annual run down of the buyers that are most likely to spread misery for suppliers at Christmas. Here are...
December 17, 2020
Why Blacklisting Is Harder Than You Think.
Sadly, we don't have to look far to find examples of suppliers being accused of illegality. The Grenfell enquiry heard evidence that...
December 17, 2020
Build Back Younger?
Joe Biden's exhortation to 'build back better', which has also been used by Boris Johnson, is broadly equivalent to the more arch...
December 17, 2020
UK Government Launches Plans To Transform Procurement.
The UK government yesterday launched a green paper, a series of proposed changes to procurement rules, purporting to put transparency and increased...
December 23, 2020
More Governments Improve Transparency.
It is always encouraging to see government procurement transparency improving around the world. Brazil and Cote d'Ivoire have both recently applied to...
December 14, 2020
Life in The Fast Lane
The NAO has just published a report criticising the Government for using a 'fast-lane', where suppliers that were known to MPs were...
December 14, 2020
Adding Value
We're analysts. We work with data, every day. We know what works and what doesn't work. We know about values that can't...
December 14, 2020
Visualise your data
Harness the power of procurement data to make informed decisions. Using our advanced analytics, we can create custom visualisations and dashboards for...
December 14, 2020
Clean and enrich your data
Cleanse all of the supplier records within your organisation, creating a single, consolidated record with rich information to help you make better...
December 17, 2020
Classify your data
We have built a state-of-the-art algorithm just to categorise procurement data. Work with us to categorise millions of records with stunning accuracy...
Newsletter
Compelling research, insights and data directly into your inbox.